ETHICAL STANCE
Imogen Belfield seeks to build on the ethical and sustainable roots to her brand. Sourcing all materials locally, working with the highly skilled manufacturers in The Goldsmiths' Centre, as well as outsourcing production within the buzzing hub of Hatton Garden, the jewellery quarter of London. Utilising the dynasty of craftsmanship within the UK.
Raw materials and minerals are recycled as much as possible. All diamonds used in Imogen Belfield's creations are currently sourced from Antwerp, and each sealed with the stamp of approval and GIA certified. Imogen also works with recycled porcelain which is fused into the metal surfaces of her designs, through a series of specialist casting techniques.
Mindful luxury is being fearless in design and sustainable. With metal sheet, we heat, we melt, we repeat.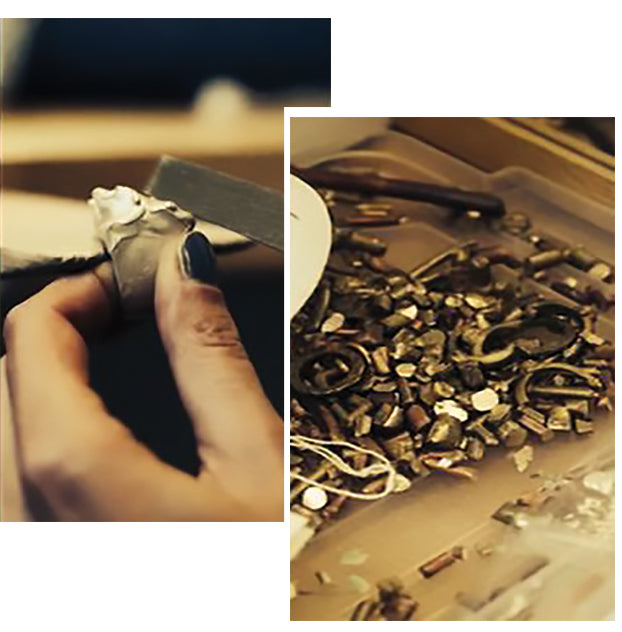 The Future Pioneers of Mindful Luxury
Imogen Belfield was invited by Not Just A Label's founder Stefan Siegel to be part of the closing words' film created for the Condé Nast International Luxury Conference in Oman this past April 2017.
This summit, under the theme of "Mindful Luxury" and hosted by Suzy Menkes, invited the world's most powerful fashion industry players, coming together and discussing the future of our sector.
View Film