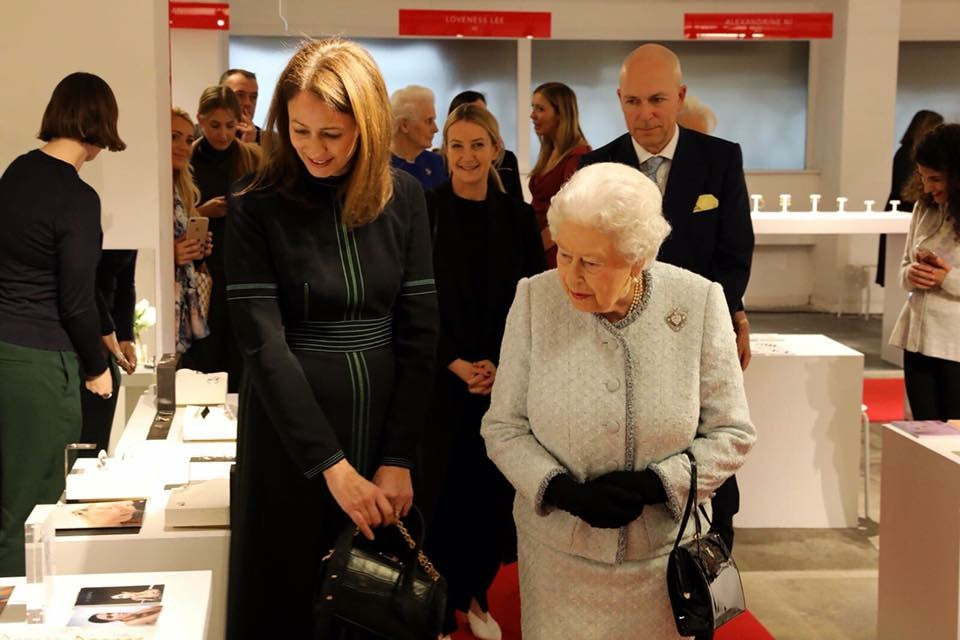 Day 5, at the close of London Fashion Week I had the great honour of meeting Her Majesty The Queen. During her first visit to London Fashion Week, she presented the inaugural Queen Elizabeth II Award for British Design. After which she took the time to visit the British Fashion Council's Designer Showrooms, accompanied by the CEO of the British Fashion Council, Caroline Rush, as well as designer Anya Hindmarch and GQ Editor in Chief Dylan Jones. I had the opportunity to talk to The Queen about the sculptural jewellery I create and from where the inspiration stems.
Explaining the ethical and sustainable stance inherent in my work, and that the pieces are all made in house at our London Studio. Her Majesty seemed particularly taken by the 'Jagged Gems Rock' ring I was wearing, and the types of stones I worked with.
The 'Jagged Gems Rock' Ring
As well as discussing processes involved in creating my jewellery, I spoke about how much the BFC's Rock Vault fine jewellery initiative, and its curator, Stephen Webster, have been a huge support to my business and has had a great impact in reaching an international audience. Discussing Stephen's mentorship for emerging talent, as well being integral to helping ensure small businesses are equipped for longevity and success within the jewellery industry. Introducing Rock Vault designers to the COUTURE luxury jewellery show in Las Vegas for the past 6 years has been a huge part of that journey.
Meeting Her Majesty was such a special end to an amazing week and a
 memory I shall forever treasure.
---